Series Introduction
Alfred North Whitehead (1861-1947) had, and still has, significant impacts in mathematics, physics, biology, sociology, evolutionary theory, education, philosophy, and cultural studies. He was a well respected member of the British Royal Society of Science, and interacted with some of the great thinkers of the 20th century, such as Rudolf Carnap, Albert Einstein, Sir Arthur Eddington, Bertrand Russell, Ludwig Wittgenstein, and Talcott Parsons, some of whom were his colleagues and students. Throughout the 1920s and 1930s, Whitehead published a unique series of ground-breaking philosophical works such as Science and the Modern World, Process and Reality, Adventures of Ideas, and Modes of Thought. Through these works he developed a fresh philosophical account of the world (from philosophy of science to philosophy of religion) in dialogue with, and criticism of, the Western tradition of philosophy between Plato and Kant and its foundations.
» Read More
Proposals
Please submit proposals, not complete manuscripts, to the Series Editors at . (Attachments should be in MS Word or PDF format.)
Proposals should include the following:
Proposed title
Table of contents
Anticipated length of the manuscript in 12-point type on double-spaced 8 1/2″ by 11″ pages
An abstract of the book (no more than one page—150 words is ideal)
Detailed chapter-by-chapter outline, including mention of appendices, bibliographies, etc.
If your work is an edited volume, indicate which chapters are reprinted and which ones are original, and include a list of contributors including their affiliations (please note that authors are responsible for procuring any necessary permissions)
CWS Series Editors
Roland Faber, Ph.D.
Director, Whitehead Research Project
Kilsby Family/John B. Cobb, Jr., Professor of Process Studies at Claremont School of Theology
Professor of Process Theology at Claremont School of Theology
Professor of Religion and Philosophy at Claremont Graduate University
Co-Director of the Center for Process Studies
Claremont School of Theology
1325 N. College Avenue
Claremont, CA 91711-3199
Phone:1.909.447.2541
Email:
Website: faber.whiteheadresearch.org
Brian G. Henning, Ph.D.
Director of Research and Publication, Whitehead Research Project
Executive Editor of the New Whitehead Edition
Professor of Philosophy, Gonzaga University
Gonzaga University
Department of Philosophy, AD Box 47
502 E. Boone Ave.
Spokane, WA 9958
1.509.313.5885
Email:
Website: connect.gonzaga.edu/henning/
Additional Information
The Contemporary Whitehead Studies series is published by Lexington Books, an imprint of Rowman & Littlefield.
Click here for suggested editions of Whitehead's works.
Recently Published
Volume Sixteen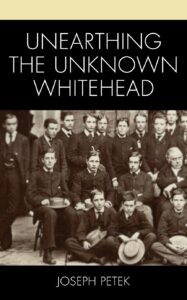 Volume Fifteen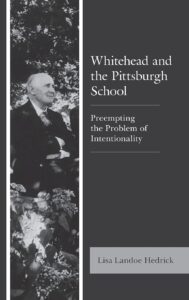 Volume Fourteen