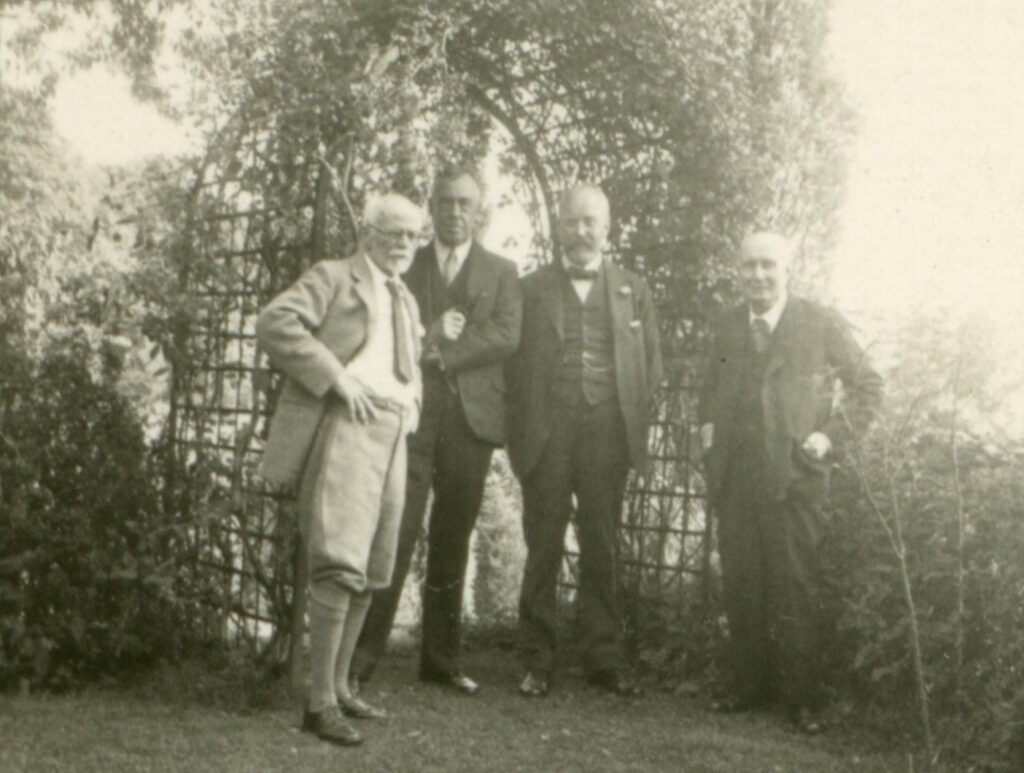 The first thing we want to mention in this update is that the deadline for proposals for the Critical Edition of Whitehead Conference has just passed (on June 30th). Registrations for this free virtual conference, however, are still very much open. It will take place on Friday and Saturday, 16–17 September 2022, about two-and-a-half months from now. We hope to see you there!
We are happy to report that that the remaining scanning of Victor Lowe's papers at Johns Hopkins has now been completed. We now have about fifteen thousand pages of material to sort through. There's a big range of materials in the collection, but much of it is taken up by Lowe's correspondence with Whitehead's friends and acquaintances, as well as his own research notes. It will be a mammoth task to sort through it all—one which we have barely begun in the midst of trying to get the first volume of Whitehead's Essays and Articles out the door—but we are excited to see what we might find.
One item that is of particular interest is Whitehead's Will. We have a scan of an 1891 version up on the WRL, but perhaps unsurprisingly, given that Whitehead died in late 1947, this is not the will that was actually executed. A Will dated December 26, 1934 was found buried in Lowe's papers. Like the 1891 will, it leaves everything to his wife, Evelyn, at least in the first instance. Should she have died before him, however, the rest of the seven-page will details how the rest of his estate should be divided, between his two surviving children and other friends and family. There is no reference to the destruction of any papers, with the exception of letters from Evelyn to Whitehead. Anyway, Whitehead's Will is just one item in the many thousands that stand to reveal more about his life and work.
As mentioned in the last update, we are hopeful that we will be able to submit the first volume of Whitehead's Collected Articles and Essays in the fall. As of this writing, we are entering the final editorial stages, and about a third of the essays have now been "locked off" from further editing, i.e., finalized. The rest is proceeding apace, though some of the most difficult essays will likely be done near the end, including "La Théorie Relationniste de L'Espace," which is about twelve thousand words, highly technical, and entirely in French. Cleaning up the translation looks to be laborious.
We are once again submitting an application for the NEH Scholarly Editions and Translations Grant. We have come very close a number of times, but have yet to be funded through it. If funded, the award would provide up to $100,000 in funding for each of three years, starting in 2024. During this three year period grant support would be used to transcribe the handwritten materials for the sixth volume of the Harvard Lectures (HL6), edit the third volume HL3, and transcribe and edit a monograph volume that would include Science and the Modern World, Religion in the Making, and Symbolism.
The work of searching for, transcribing, and editing archival materials is time-consuming and costly. If you are able to support our work with a donation, it would be much appreciated. Just follow this link.
Brian Henning, Executive Editor
Critical Edition of Whitehead
Professor of Philosophy,
Gonzaga University

Joseph Petek, Associate Editor
Critical Edition of Whitehead